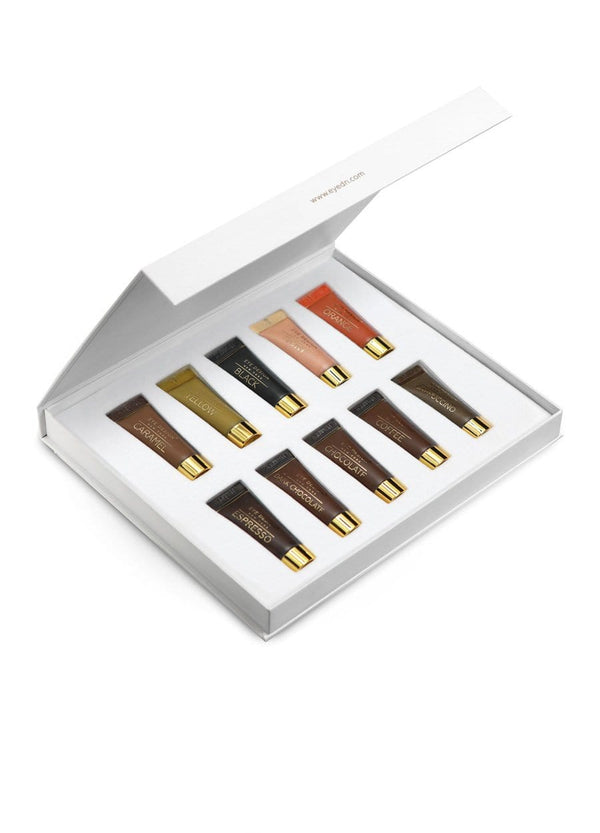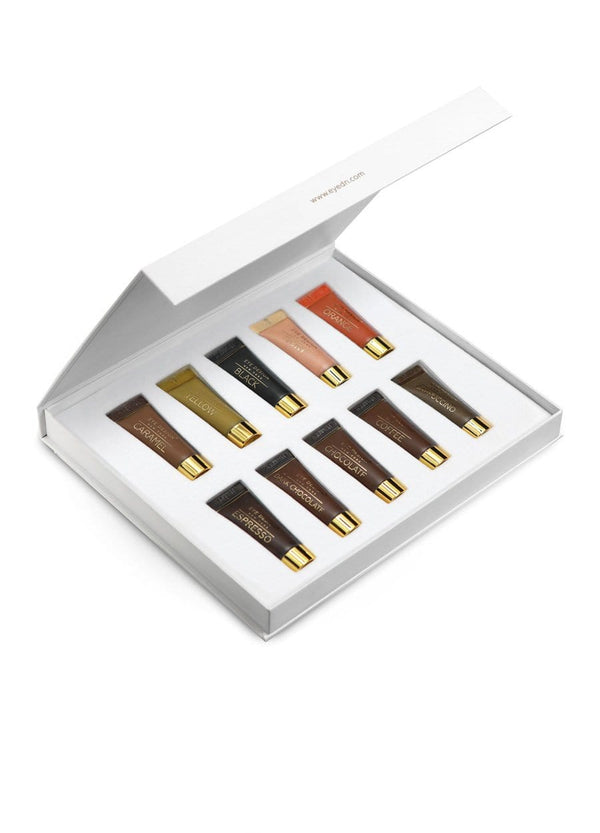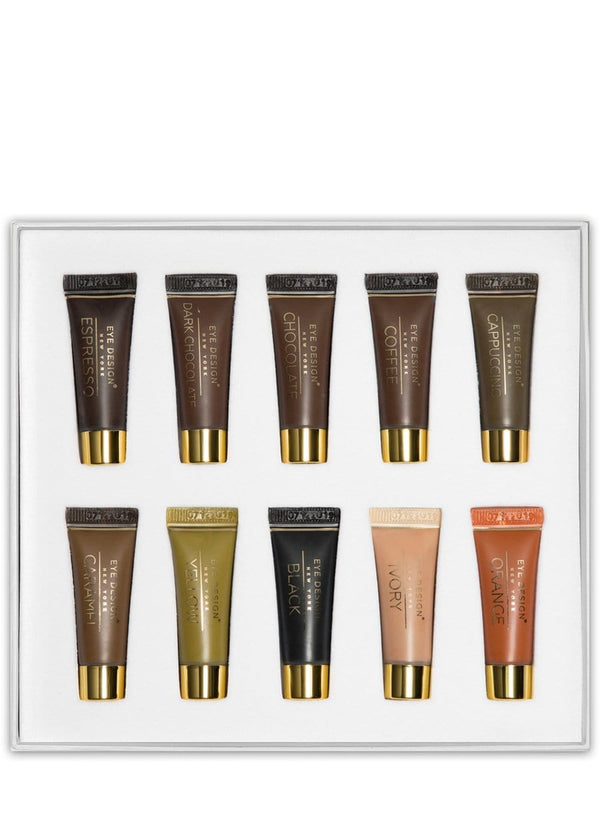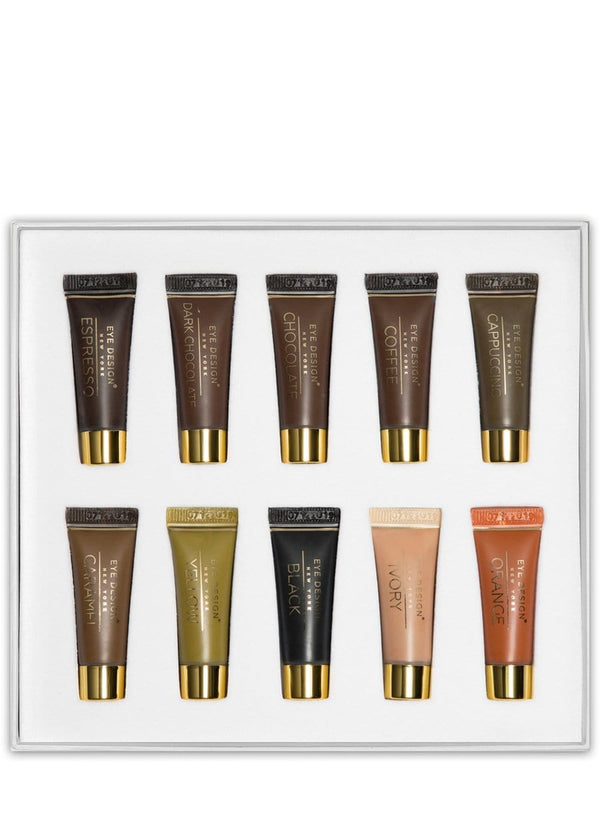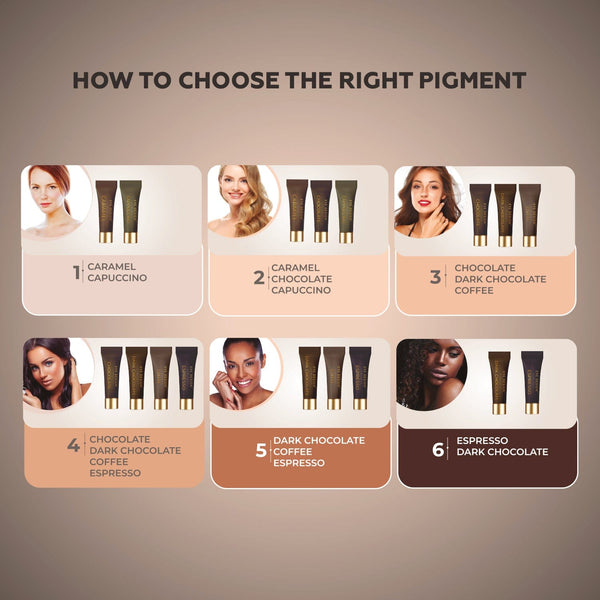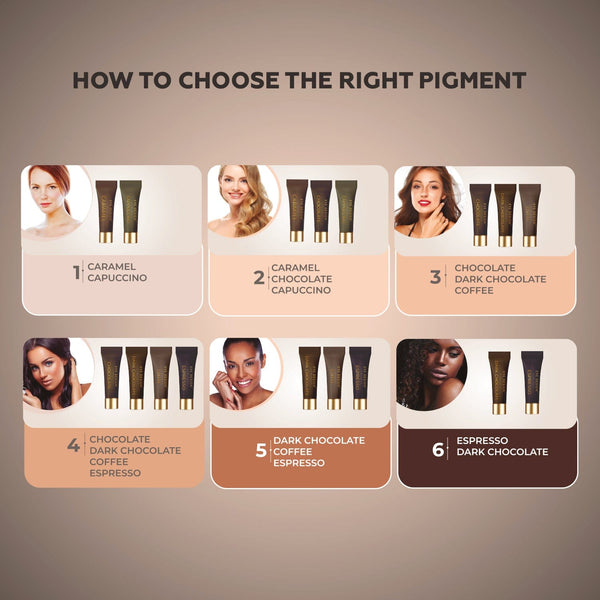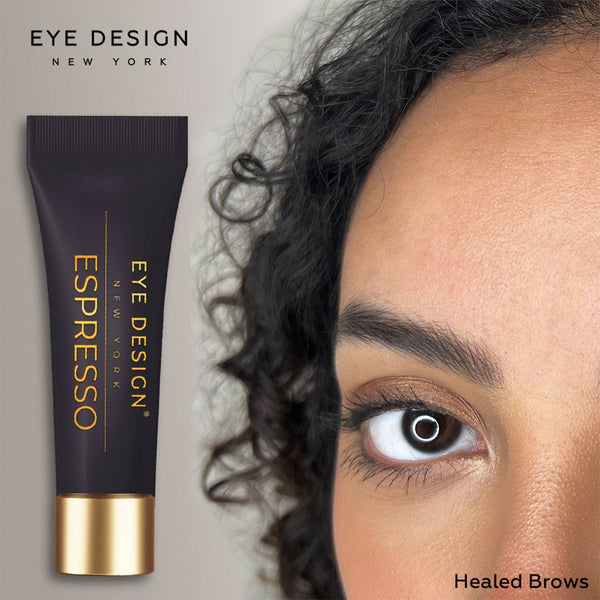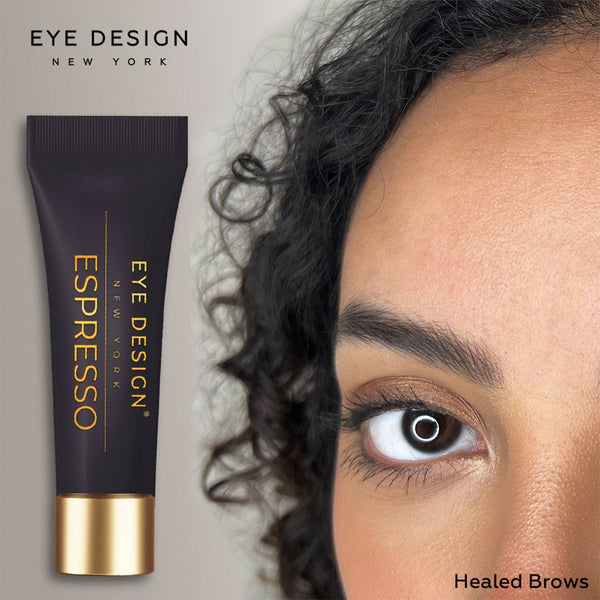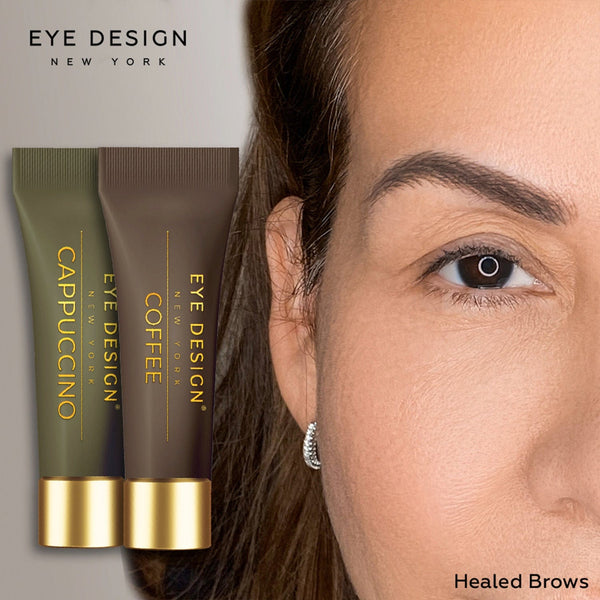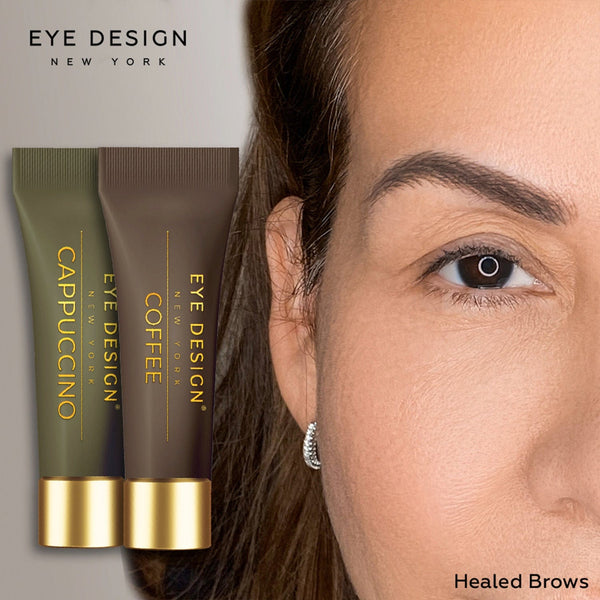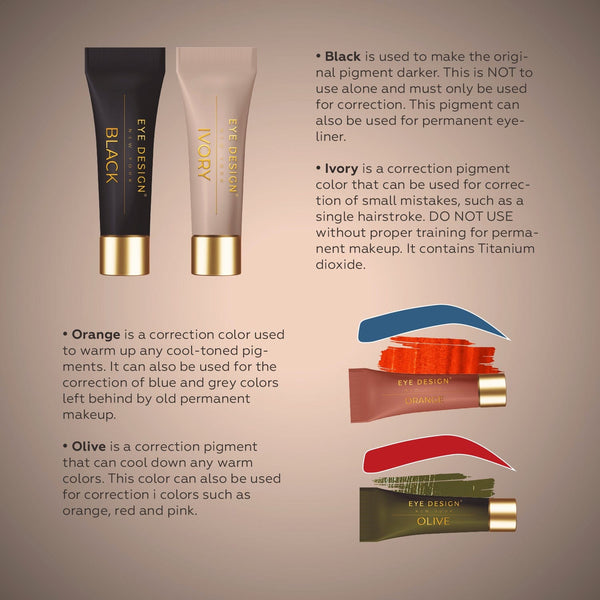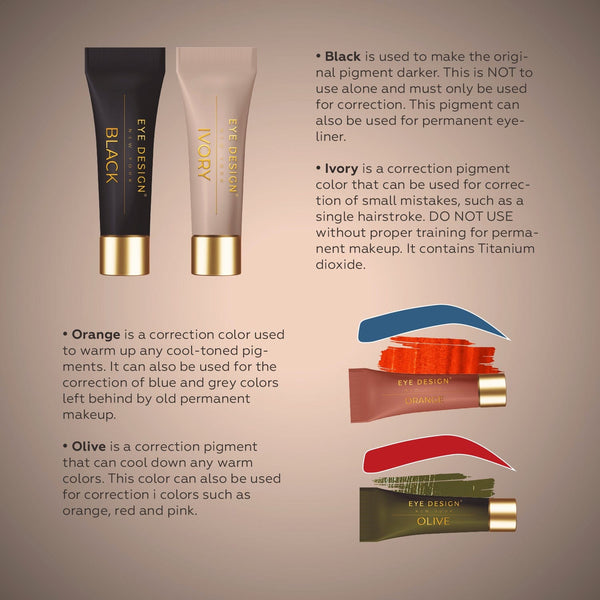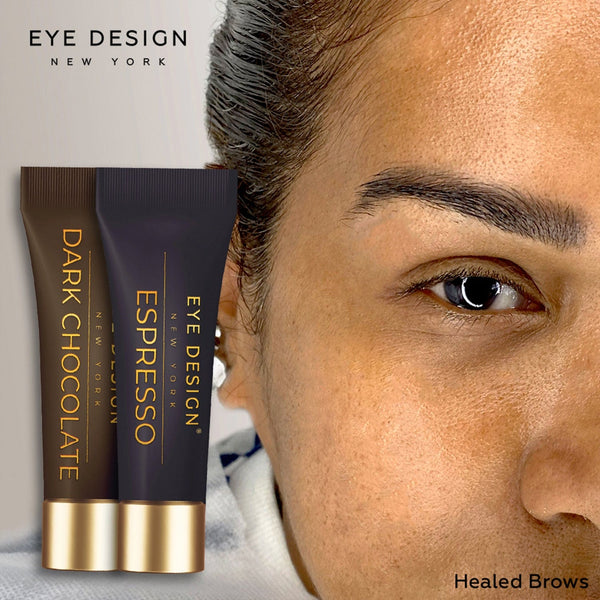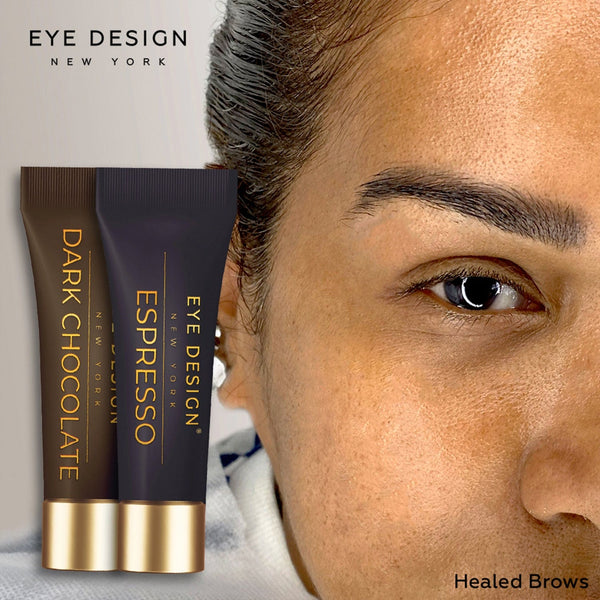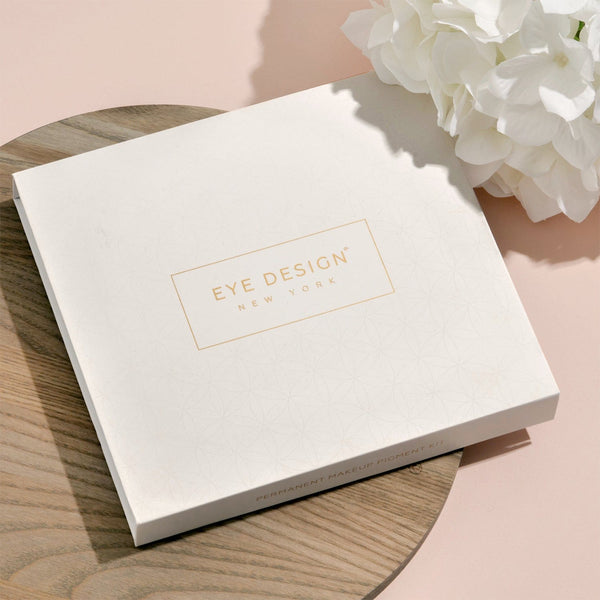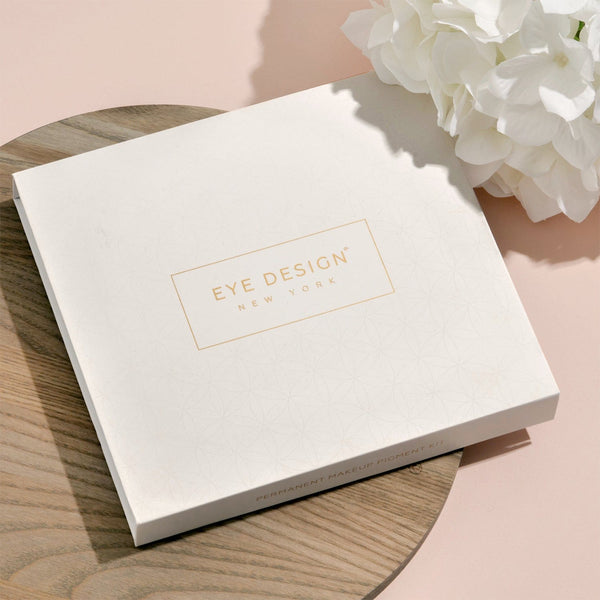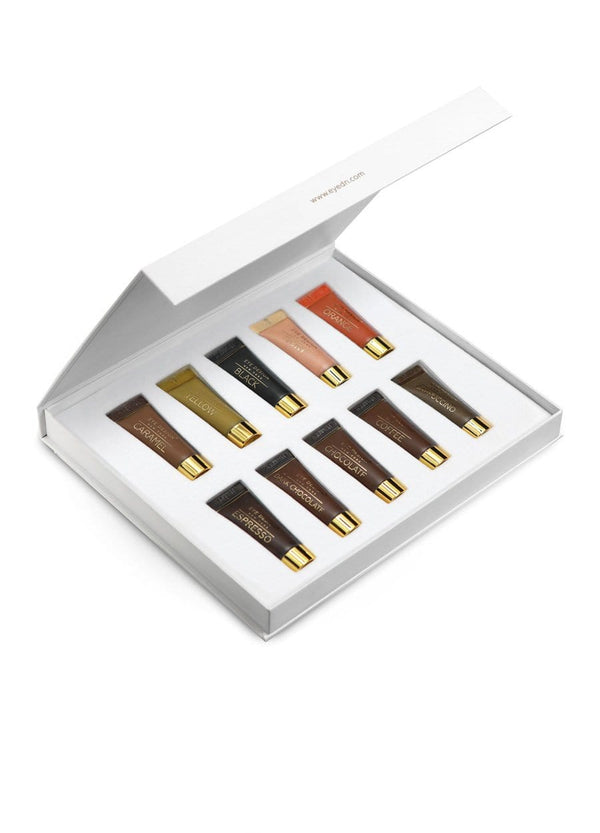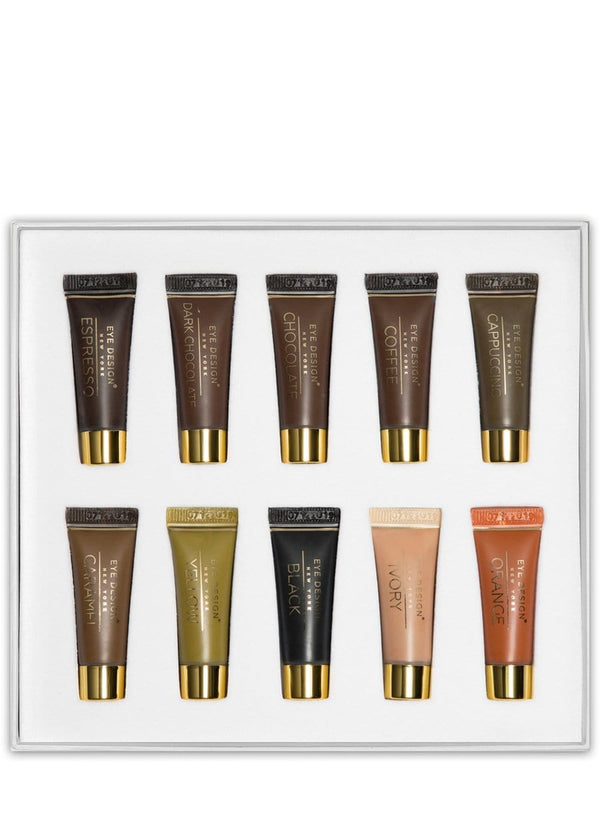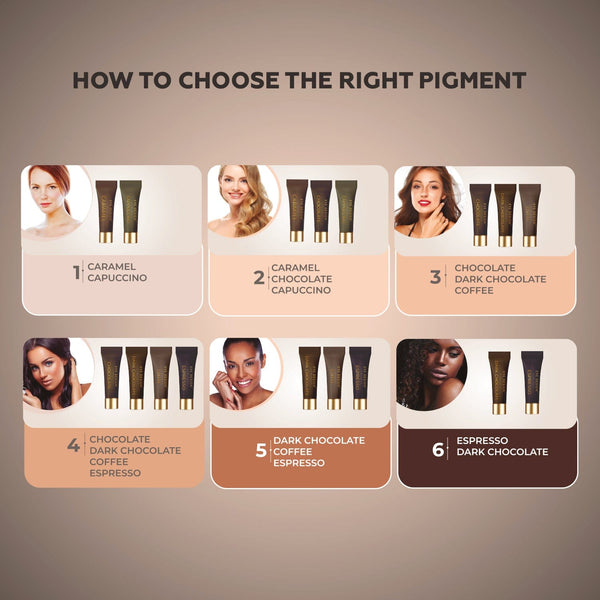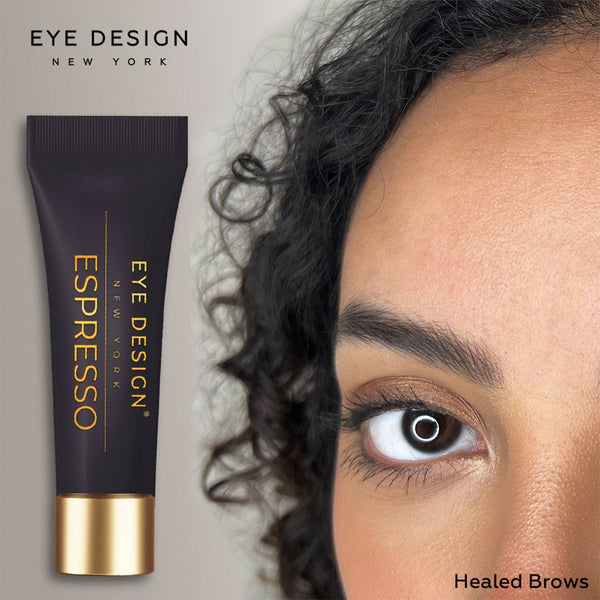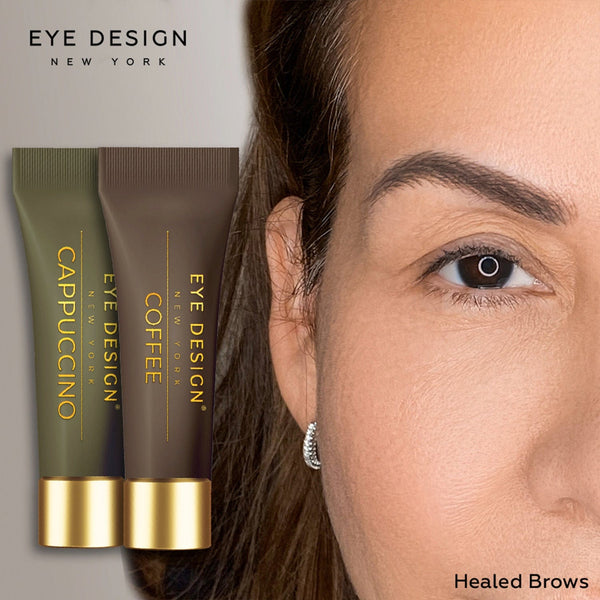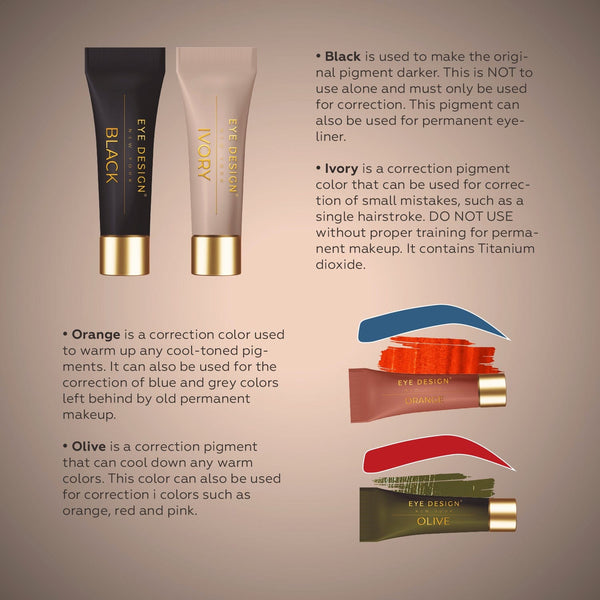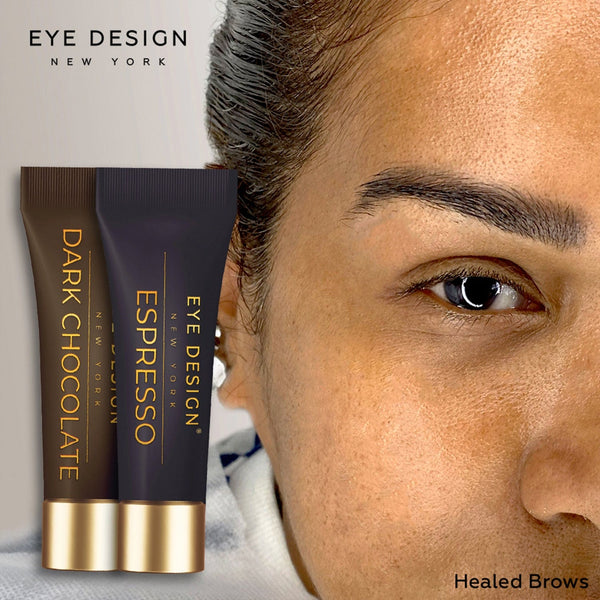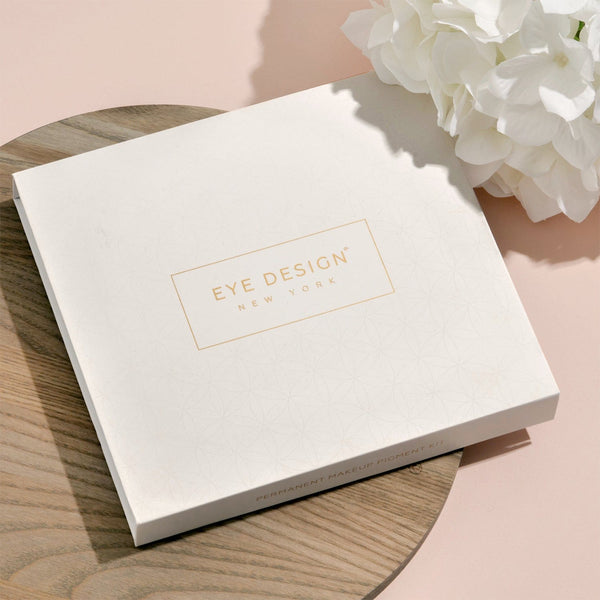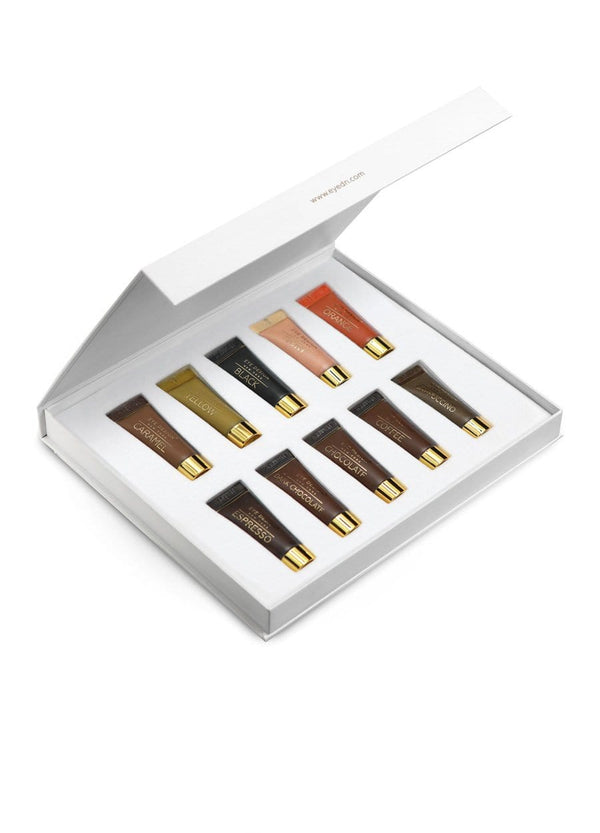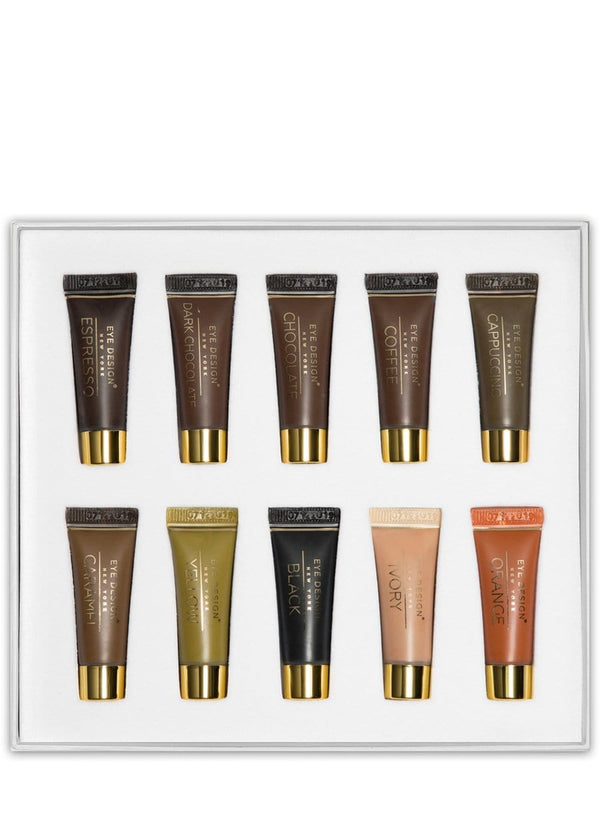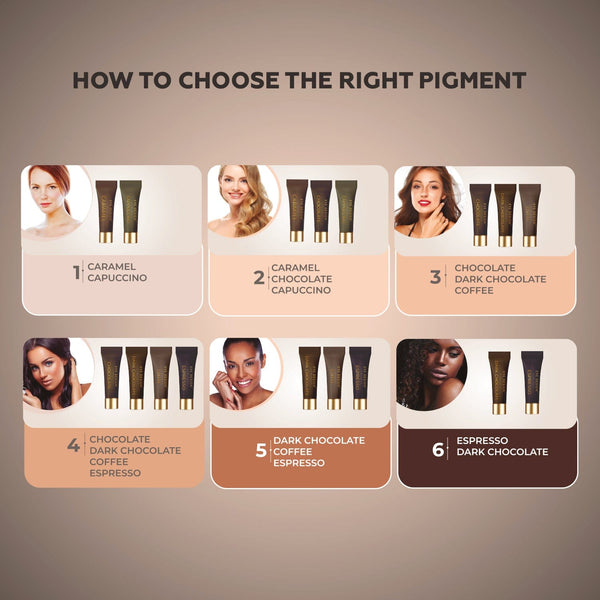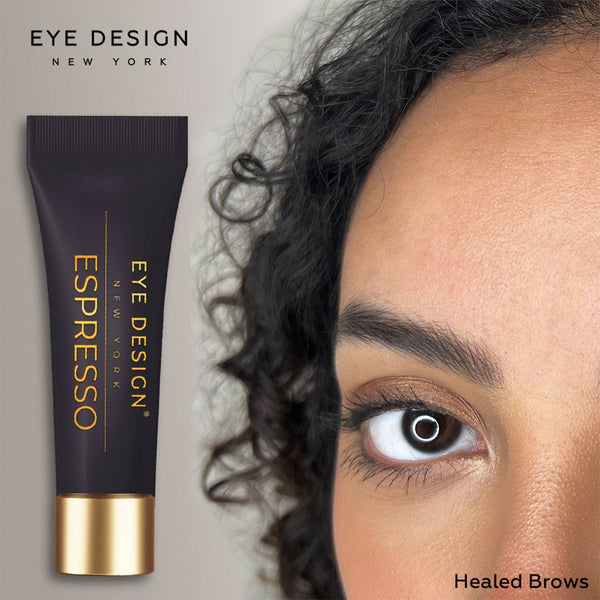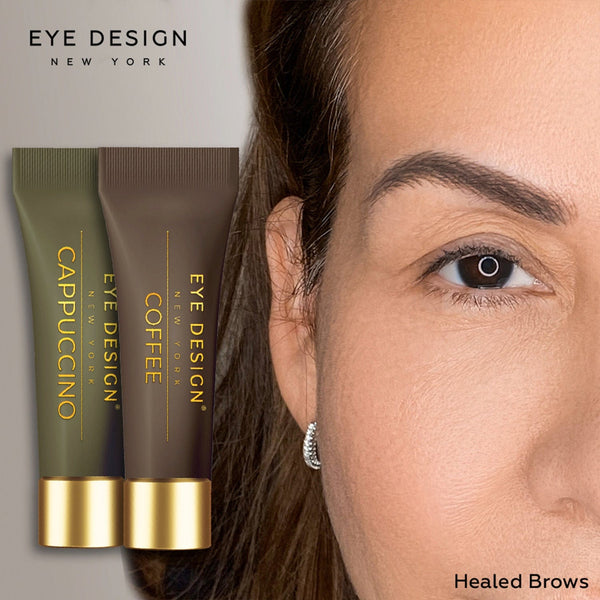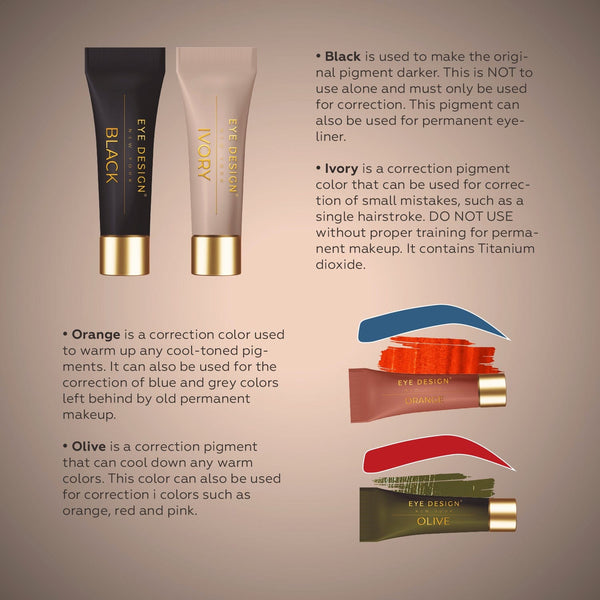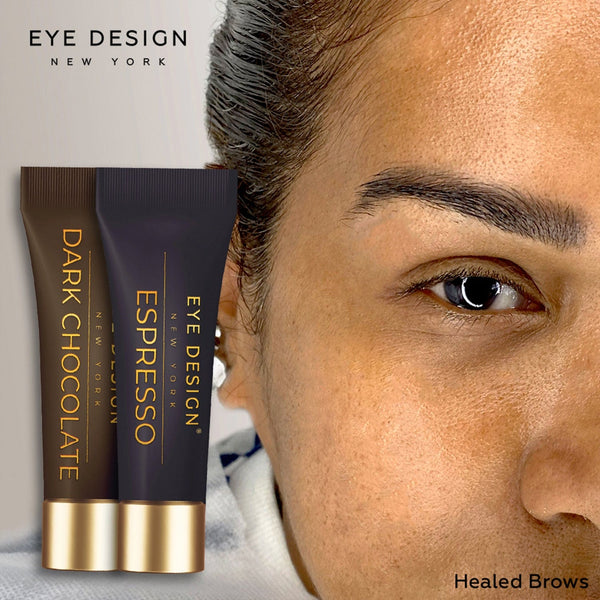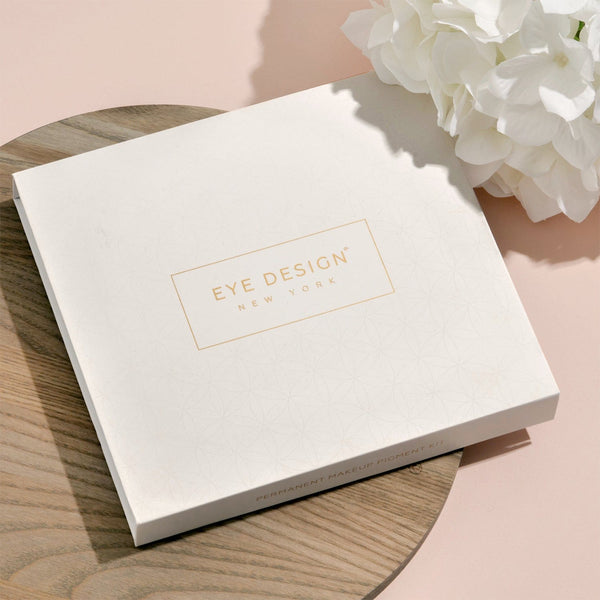 Eye Design Microblading Pigments kit - Small
FREE SHIPPING ON ORDERS OVER $99 | US ONLY

REFER A FRIEND AND YOU BOTH GET DISCOUNTS!
MICROBLADING PIGMENTS KIT
This product is available for wholesale discount!
Click here
 for more details!
10 color pigment kit
7ml tubes
Eye Design has finally released our very own unique pigments, perfect for microblading. These pigments come in a large variety of colors, including correction colors. These pigments are rich in color, high quality, and are great for veteran microblading artists as well as beginners. The pigment stays fluid during the entire process of microblading, so you never have to worry about your colors drying out. 

Eye Design Pigments are very naturally colored and match perfectly to most skin tones. They're hypoallergenic, safe, and cruelty free. All of our pigments are made in USA, and we use FDA-approved ingredients to produce the best product. The mineral-based formula can be used on any skin type, whether oily, dry or somewhere in-between.

If you want to make any of our pigments softer and lighter, you can mix them with distilled water for a look that is entirely unique to your client. It's easy to squeeze every last drop of product out, as it is in an easy-to-use tube versus a glass bottle. It's also versatile, as you can use dark pigment for lash effect as well as eyeliner. 
Pigment Descriptors: 
#6 Caramel = A tone made for red/blonde hair and fair skin, for people who are 1 or 2 on the Fitzpatrick Scale.  
#5 Cappuccino = Darker than caramel, for blondes and dark brunettes with pinkish skin. Can be used for clients who range from 1 to 3 on the Fitzpatrick Scale. However, if your client is a 3 on the Fitzpatrick Scale, you may also use Chocolate.  
#4 Coffee = A universal color that is a neutral color. Can be used for dark blondes, brunettes, and those with black hair and light skin. For 3's, 4's, and 5's on the Fitzpatrick Scale.  
#3 Chocolate = A universal color that is warmer than Coffee. Can be used for 3's, 4's and 5's on the Fitzpatrick Scale.  
#2 Dark Chocolate = Can be used on 4's, 5's, and 6's on the Fitzpatrick Scale. This pigment can be used on clients with a yellow-olive undertone. Only to be used on those with dark hair.  
#1 Espresso = To be used on clients who are a 5 or 6 on the Fitzpatrick Scale. Only to be used on clients with dark skin and dark hair.  
Every great permanent makeup company produces correction pigments, because over time, pigment fades naturally. We've finally developed a line of correction pigments exclusively produced by Eye Design and Nadia Afanaseva. 
Tab 2
✕