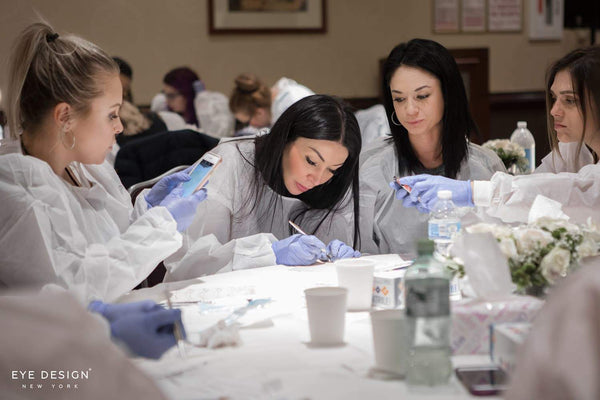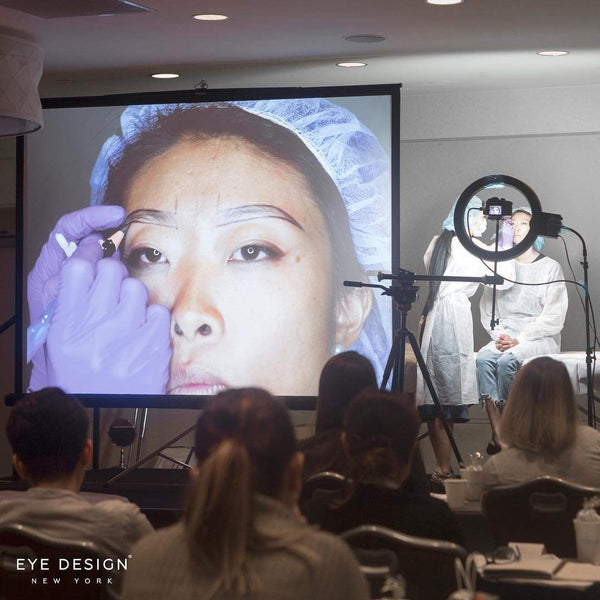 Powder/ombre permanent makeup on faux skin – English
Duration
240 Minutes
Instructor
Nadia Afanaseva
Language
English
Skill Level
Basic Level
4 videos
4 homework
Certificate
Lifetime access
CURRICULUM
You have 10 weeks remaining for the course
POWDER CLASS
LecturePowder Class – General Technique
LecturePowder Class – Pattern 1 – technique: "Makeup Look"
LecturePowder Class – Pattern 2 – technique: "Natural Look"
LecturePowder Class – Pattern 3 – technique: "Ombre Look"
Description
Written and led by Eye Design founder and Master Technician Nadia Afanaseva, our online Powder Effect Masterclass is ideal for both beginners and experienced artists alike. We will start with the fundamentals of this machine-based technique, then we will move onto the advanced practice you need to begin taking REAL models and clients!

With a career in permanent makeup, you can earn upwards of $300 an hour! Powder Effect is the permanent brow solution for all that will help you increase your income by 30 percent. Keep up with industry-wide trends when you learn this cutting-edge technique. Eye Design's NEW online Masterclass allows you to learn on your own time and at your own pace.

Powder Effect uses pin-dot pigment applications to deliver safe and effective results for clients of all skin tones and skin types. This technique is extremely versatile: Create subtle-natural looking brows, an intense makeup effect and everything in between! Extremely gentle: Brows heal in just 3 days! And long-lasting: Touch-ups encouraged every 12 to 18 months.
Learning Outcomes
◯ Learn to work with 2 types of machine tools for permanent makeup.
◯ Enjoy lectures, videos, drawings, graphics + a workbook, all developed by Nadia.
◯ Study the basics behind Eye Design's exceptional Powder Effect technique.
◯ Observe a detailed breakdown of the process from beginning to end.
◯ Determine which clients are ideal candidates for Powder Effect.
◯ Choose the right pigment for every client with 6 levels of the Fitzpatrick Scale
Instructor
Nadia Afanaseva
Nadia Afanaseva is the founder of the Eye Design studio in New York City, a top professional in microblading and semi-permanent makeup, winner of the Russian Lash Competition in Volume Extensions, speaker at the first United States Lash Conference in Chicago, judge at the first and second United States Lash Competitions, author of a unique training program for beauty professionals, developer of her own line of professional beauty products and owner of the Eye Design New York brand.
She developed all of Eye Design's exclusive microblading and permanent makeup techniques (including Powder Effect), as well as six methods and 12 styles of Volume application for eyelash extensions. Nadia and her team have trained more than 5,000 students at Eye Design University since its launch.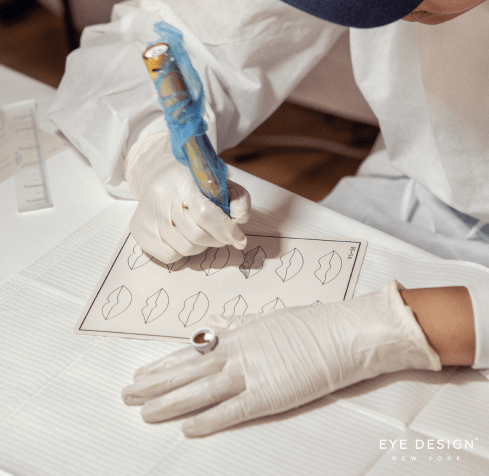 ✕