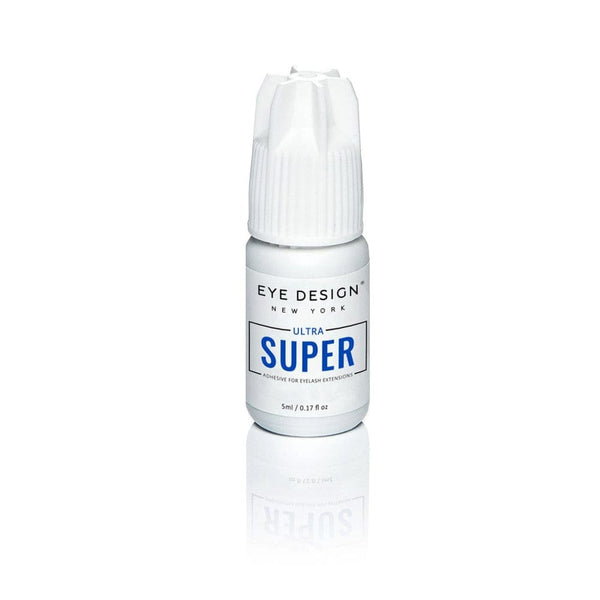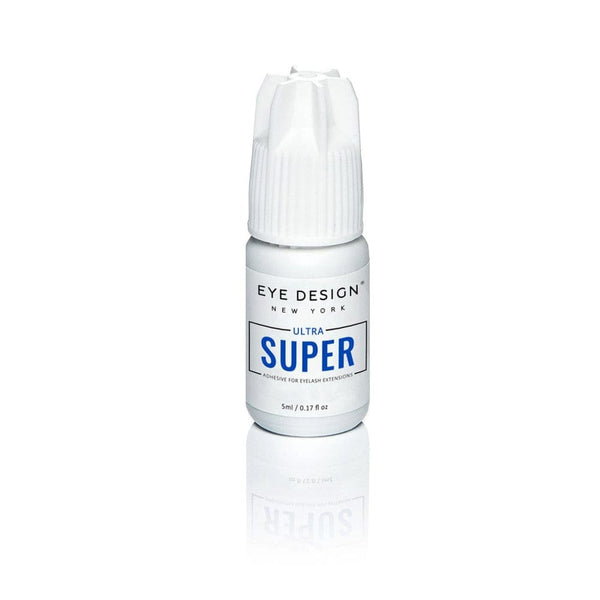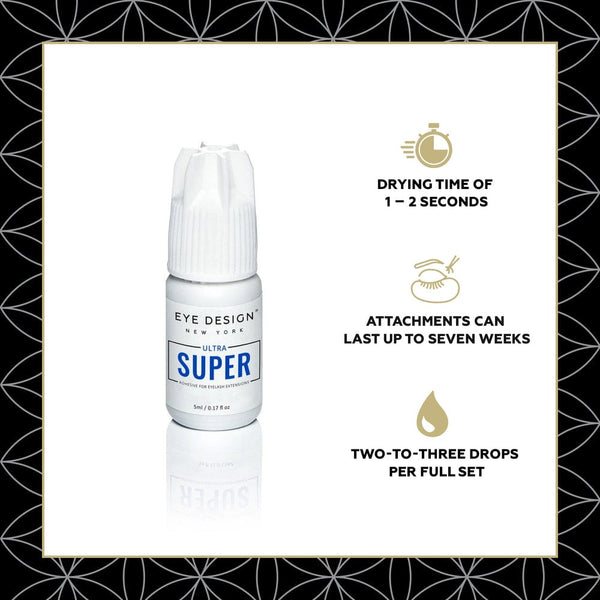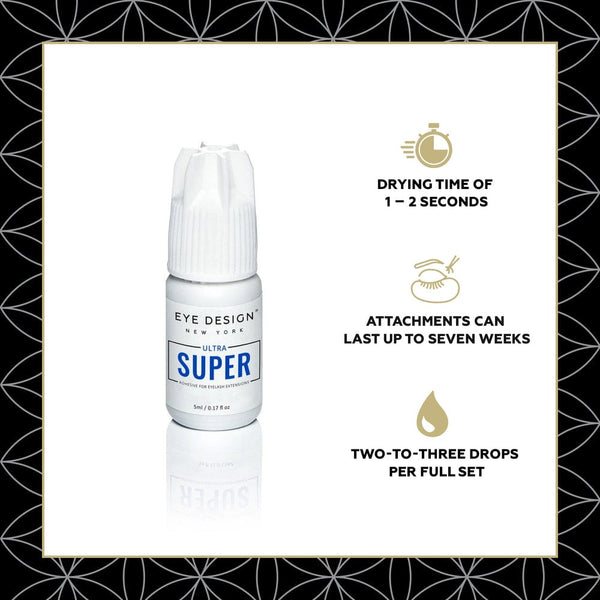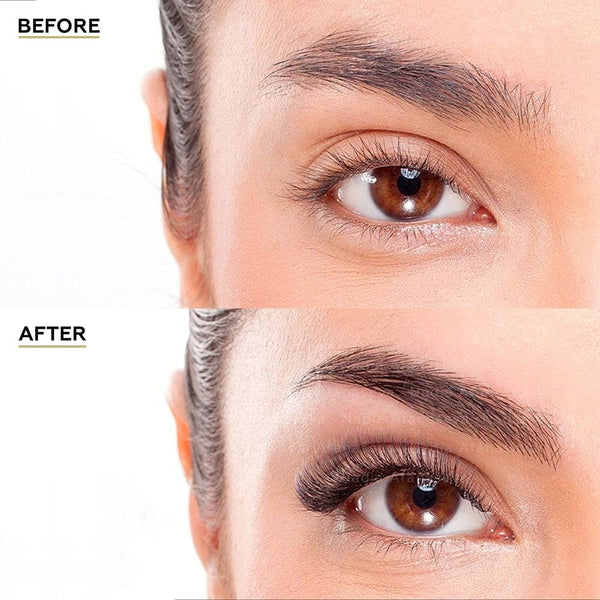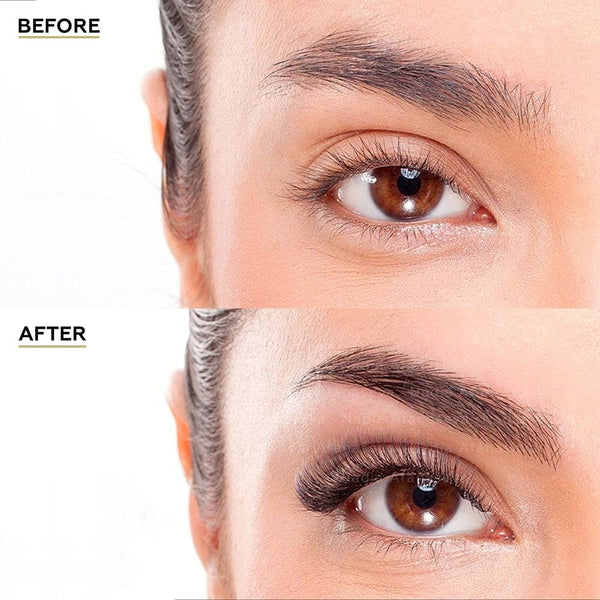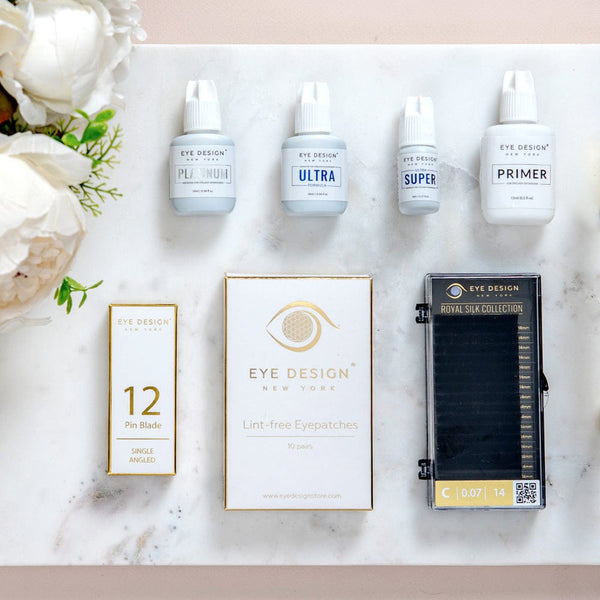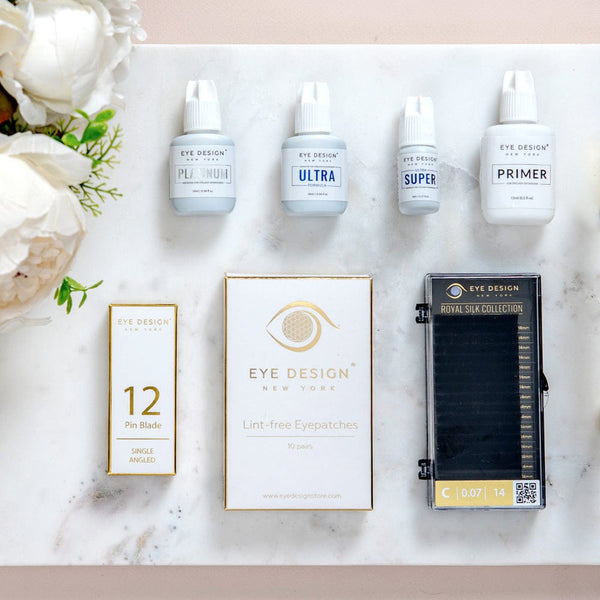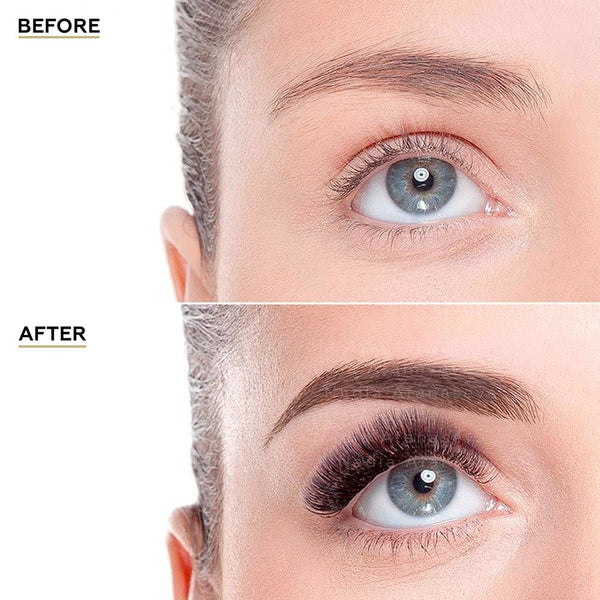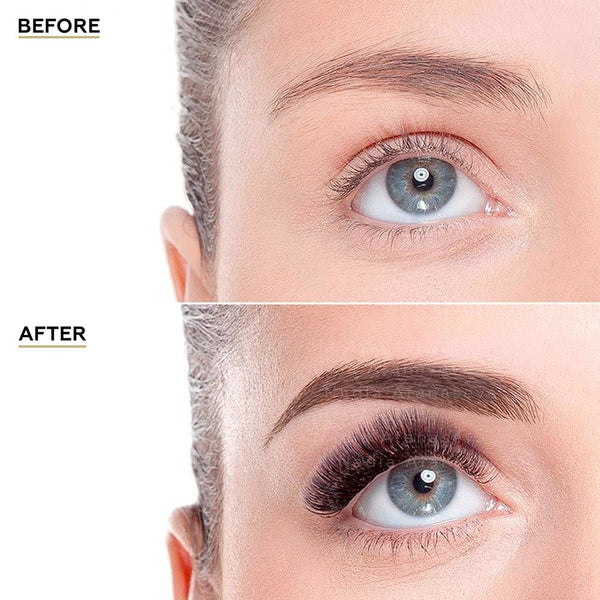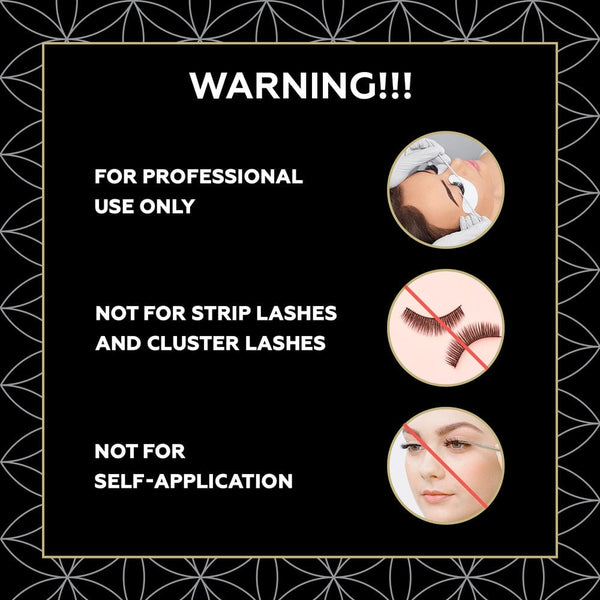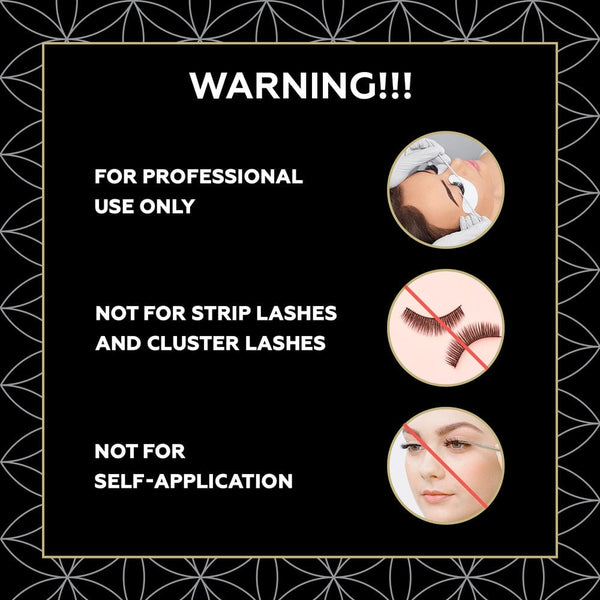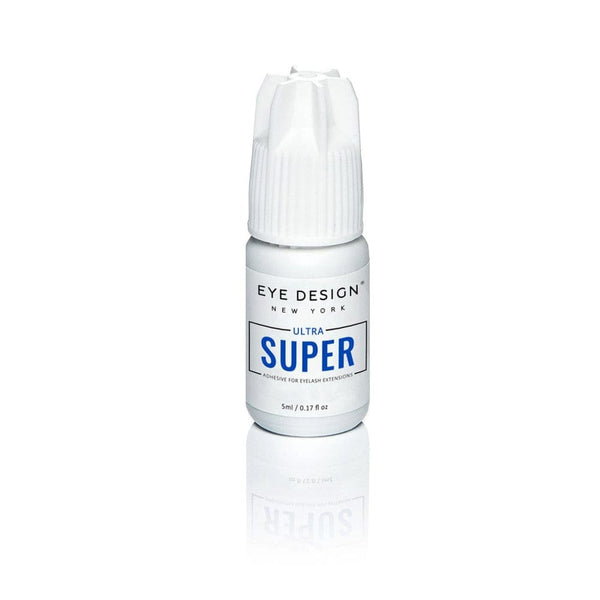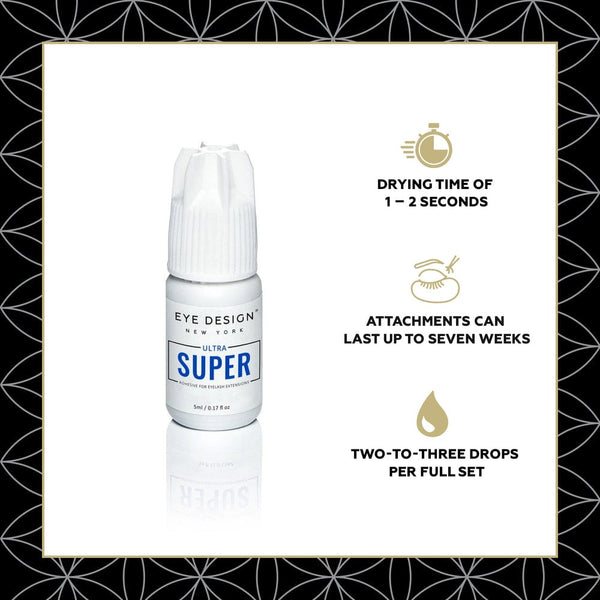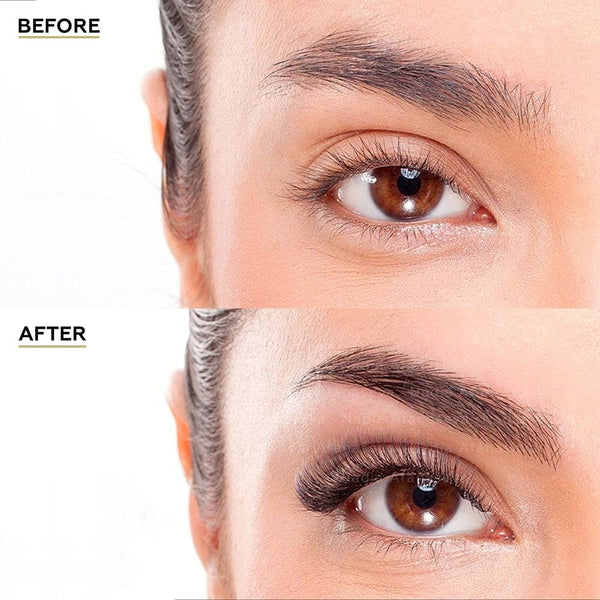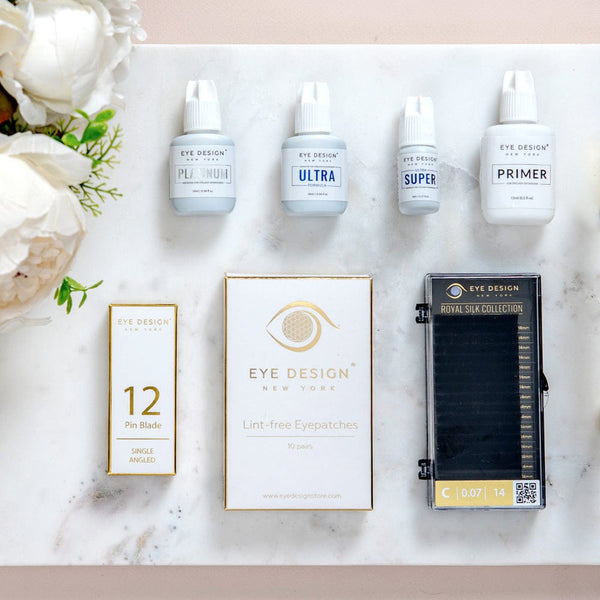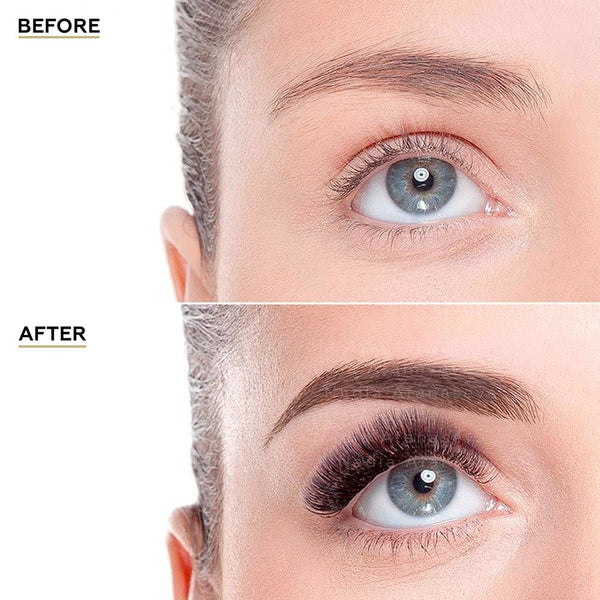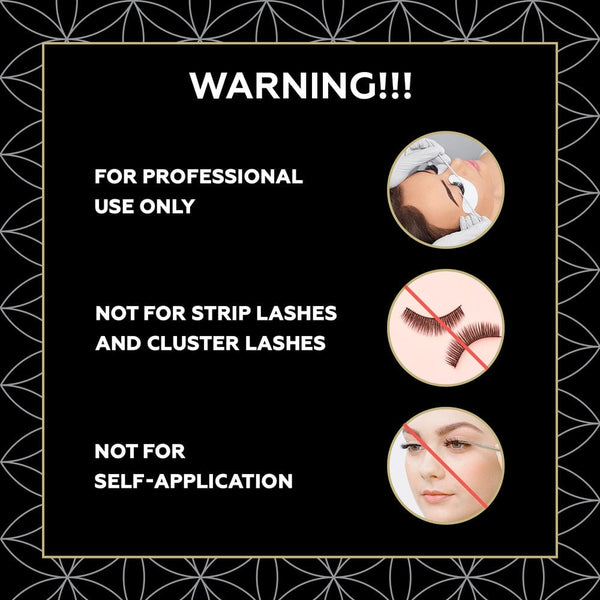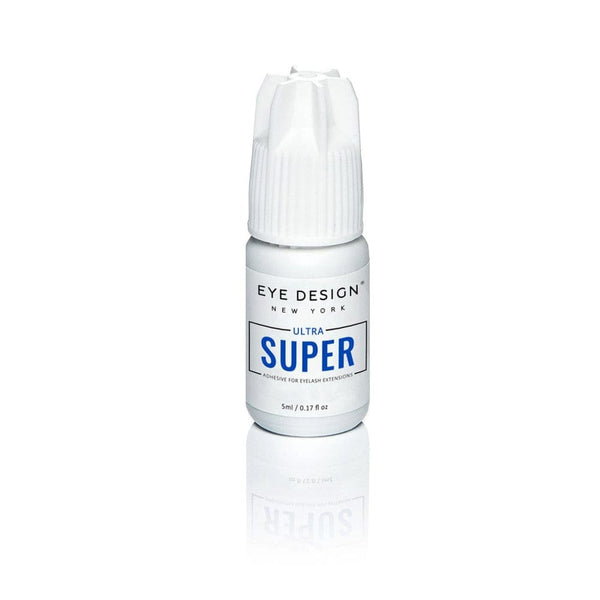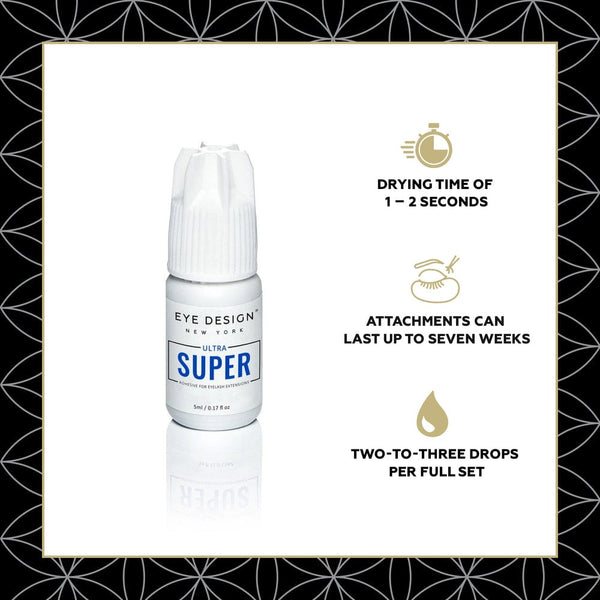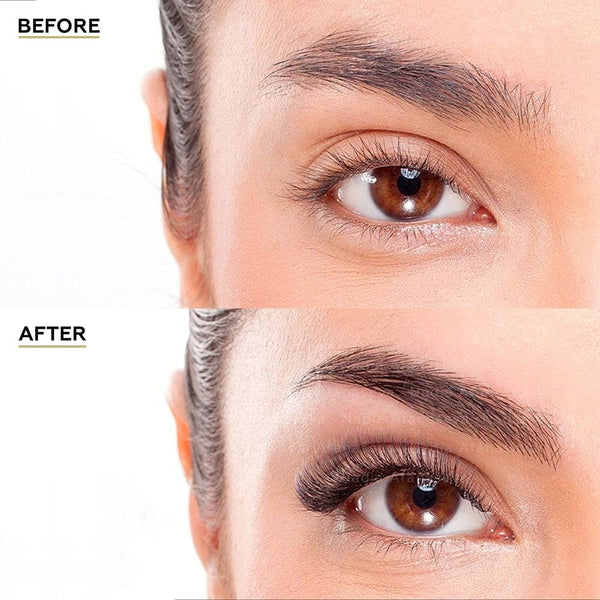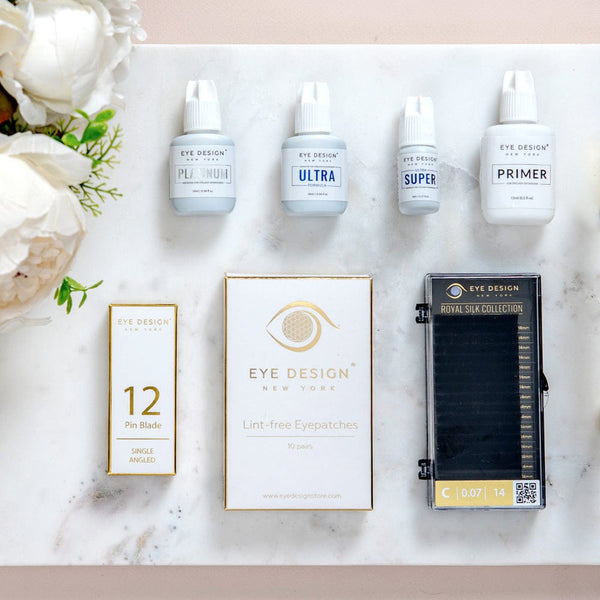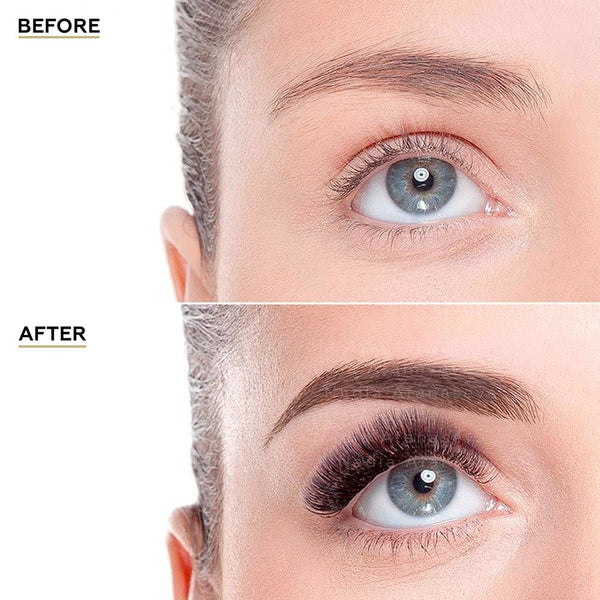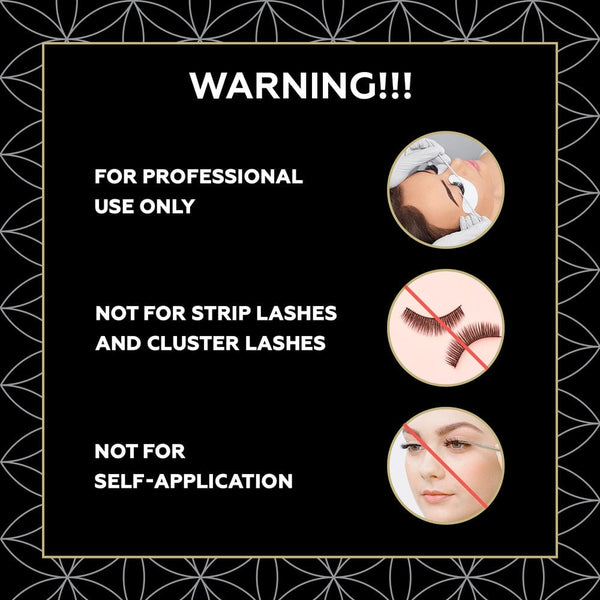 ULTRA SUPER ADHESIVE (GLUE) FOR EYELASH EXTENSIONS (5ML)
FREE SHIPPING ON ORDERS OVER $99 | US ONLY

REFER A FRIEND AND YOU BOTH GET DISCOUNTS!
Eye Design's Super Adhesive was designed to make the lash extension process easier and quicker.

Details:
Drying time of 0.5 – 1 second
Attachments last up to seven weeks
Black in color, elastic
Two-to-three drops per full set 
Eye Design's Super Adhesive comes in one size (5ML) and is recommended for mid-level to advanced lash artists only. Note: This adhesive should not be used on clients with allergies.
Material Safety Data Sheet (MSDS) available upon request. 
Usage & Storage Information
For long-lasting, positive results we recommend following a few rules:
Store in a space with 50 to 70 percent humidity, max temperature 72 degrees Fahrenheit
New, unopened bottles should be stored in the fridge (do not refrigerate bottles that have been opened)
Do not use an adhesive that's been stored for more than three months
Do not lift your client's eyelids with tape when using this adhesive. Your client's eyes should be completely closed
 Tips
A few pointers on how to use Eye Design Adhesives:
Shake well before opening
Once opened, squirt a few drops on a paper towel (we do not recommend using the first drop after shaking)
Refresh the glue every 20 minutes; avoid mixing new glue drops with old glue drops
Place new drops at least one inch apart
Our adhesives are quick-drying, so we recommend dipping the lash in the center of the drop instead of on its side
Change your glue frequently (every four to five weeks, if possible)
Do not use the adhesive if it's been open for more than 10 weeks
Tab 2
✕