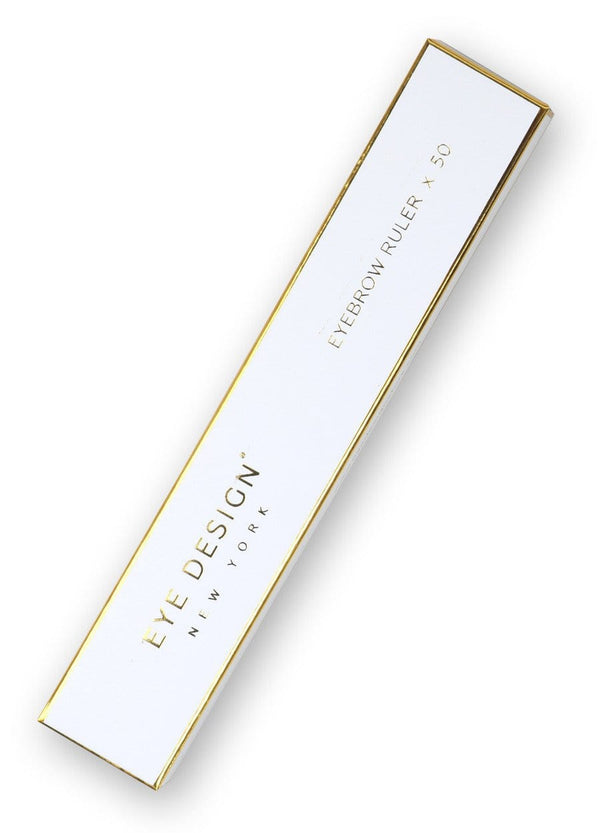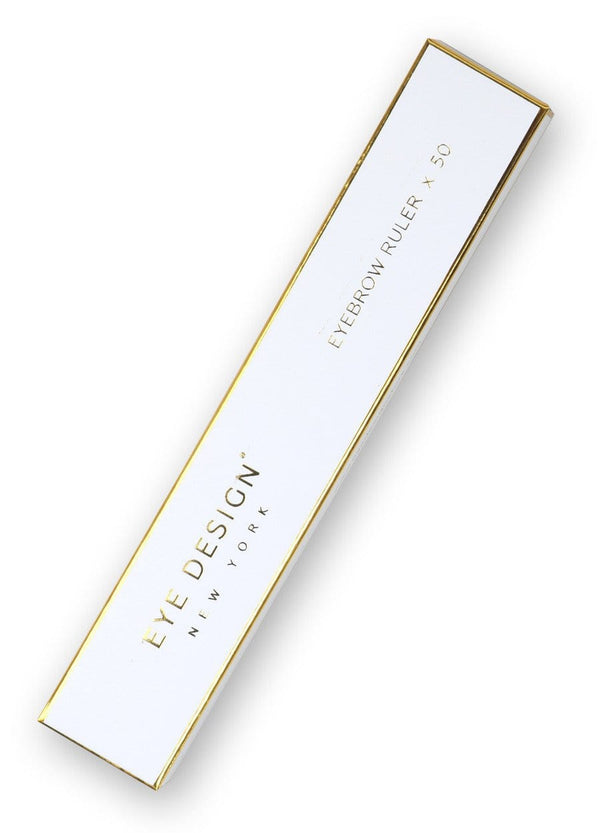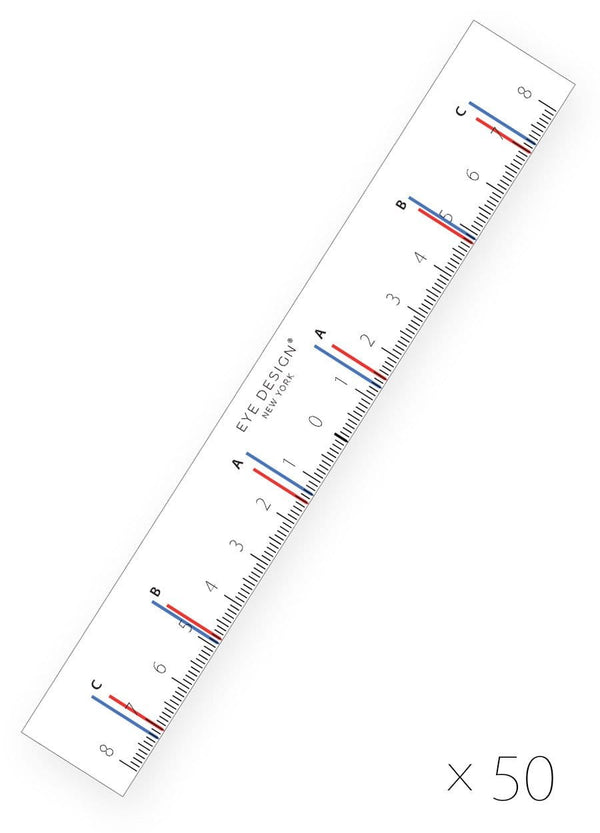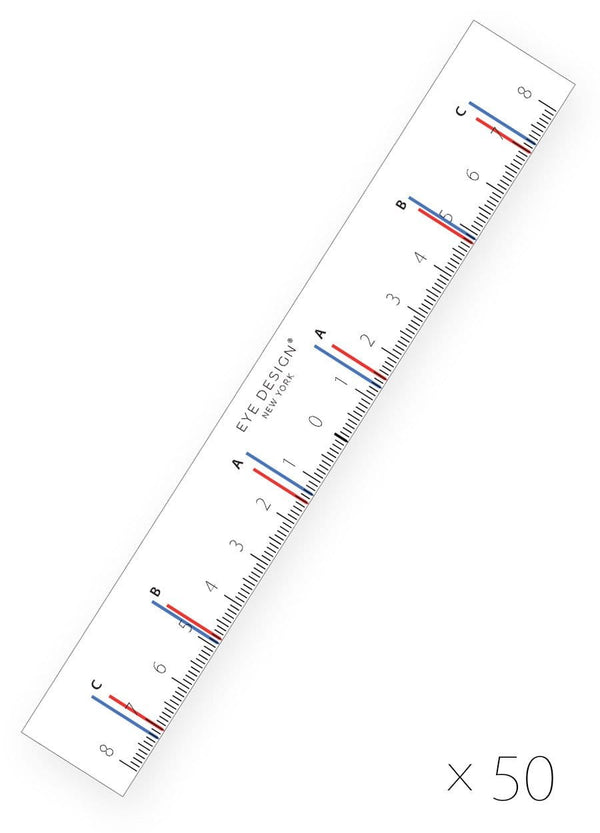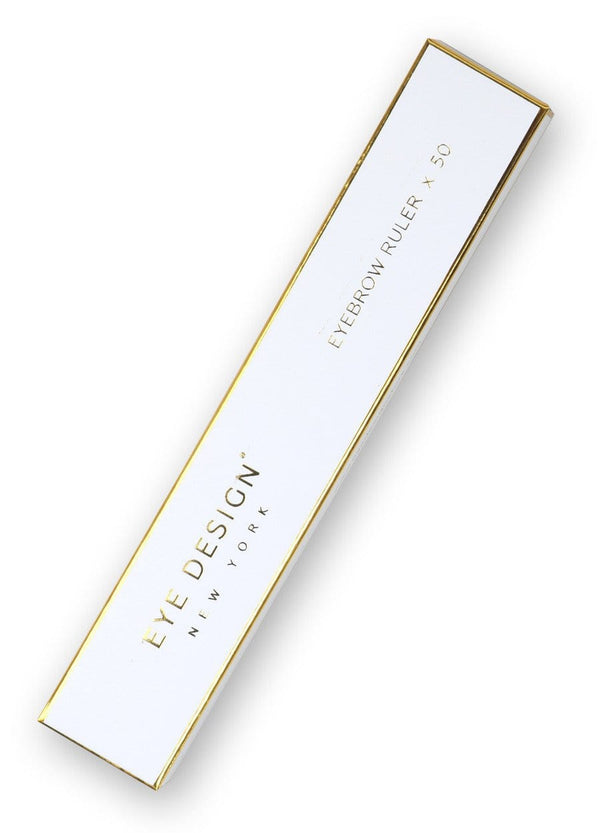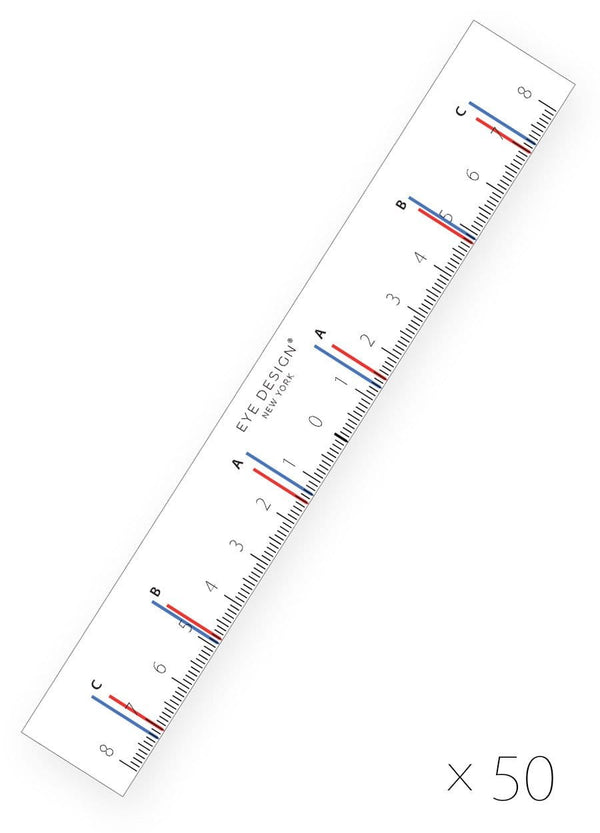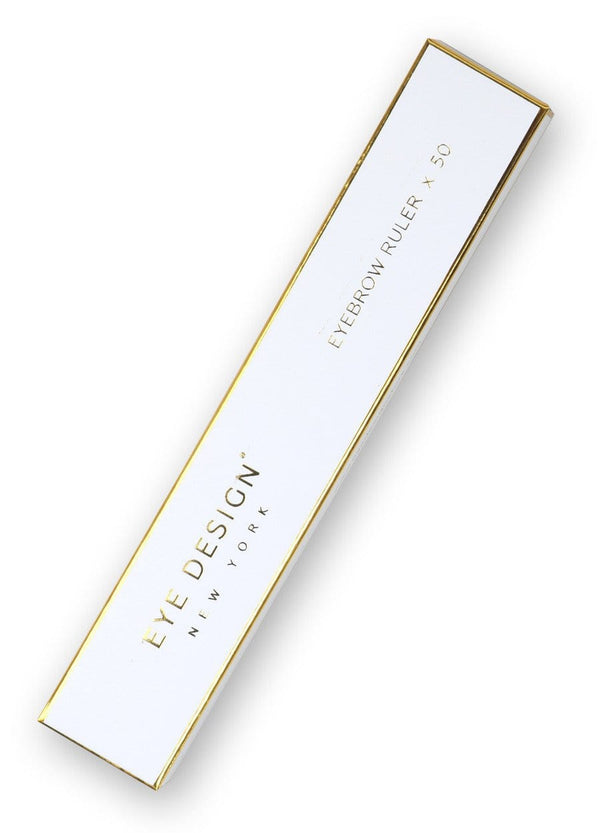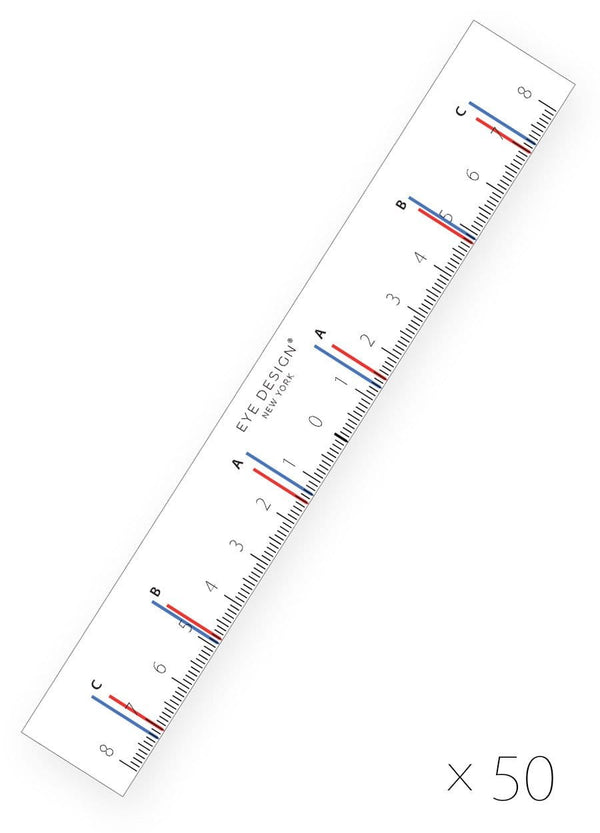 Eye Design Eyebrow Ruler
FREE SHIPPING ON ORDERS OVER $99 | US ONLY

REFER A FRIEND AND YOU BOTH GET DISCOUNTS!
Eye Design New York created this special transparent disposable ruler to help technicians find the perfect symmetry and shape no matter the shape and size of your client's eyebrows. The back of the ruler is removeable and can be used as a sticker and place directly on your client so that you are able to take accurate and steady measurements. This ruler can be disposed of quickly in between clients, so that you can prepare yourself for the next appointment without skipping a beat. You can accurately take measurements within millimeters, as well as helping you balance your hand and draw the absolutely perfect shape.
Tab 2
✕