How to Use Eye Makeup Remover the Right Way
September 27 2017
·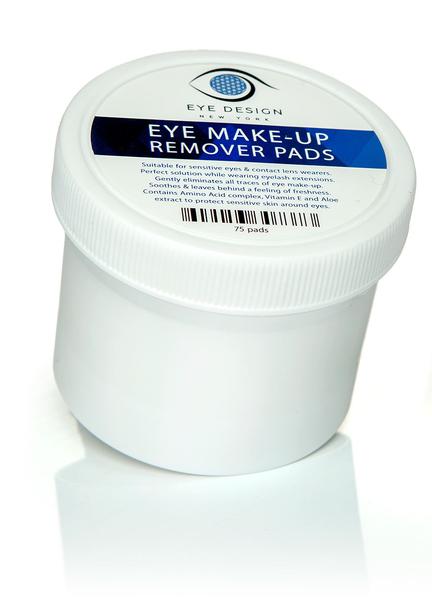 September 27 2017
·
You've probably heard the old saying "the eyes are the window to the soul," right? Well, in a sense, this is true. Our eyes convey emotion, allowing the world to see who we are and what we're thinking (to an extent, of course).
And, because the eyes are such a delicate part of our face, it's important to care for them as such – which is why your nightly skincare routine should include an eye makeup remover.
Removing makeup is sometimes easier said than done, especially if your night-out look is determined to make a morning-after debut. But, there are a few things you can do to make the process less tedious.
Soak a cotton ball or pad with makeup remover so it'll be soft and moist before application. To make life easier, Eye Design developed ready-to-use makeup removing pads that are lint-free and oil-free.

Lightly hold the dampened cotton ball or pad over your closed eyelid for a few seconds. This will help loosen your makeup.
Using gentle, downward strokes, remove the makeup from your upper lid and lashes.
For your bottom lashes, dampen the end of a cotton swab with the product of your choice and gently roll it underneath the lashes to remove any remaining makeup. 
Once you're makeup-free, nourish the area with a hydrating eye cream and presto! You're clean, hydrated, and ready for some well-deserved beauty rest. Bonus, our ready-to-use pads are perfect for cleaning excess makeup away from eyelash extensions, leaving you feeling fresh and beautiful!
Read more
Comments
✕