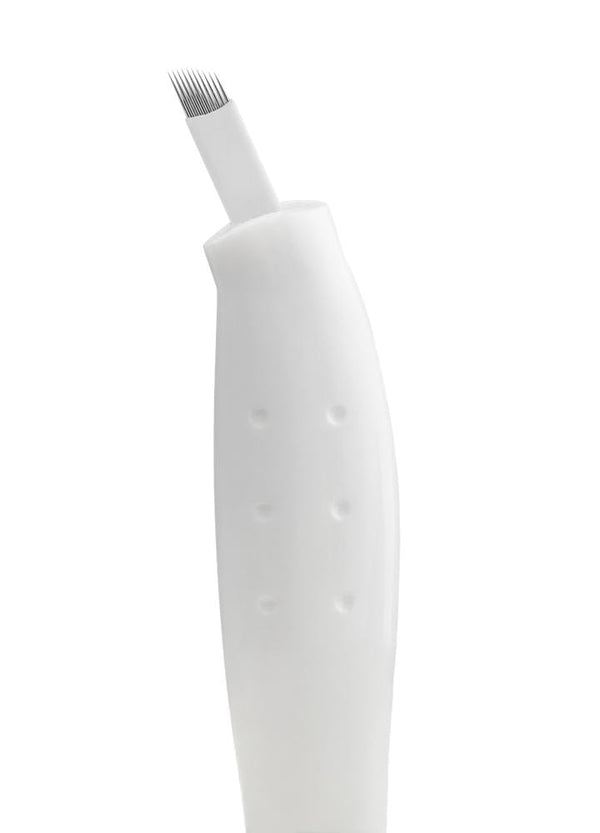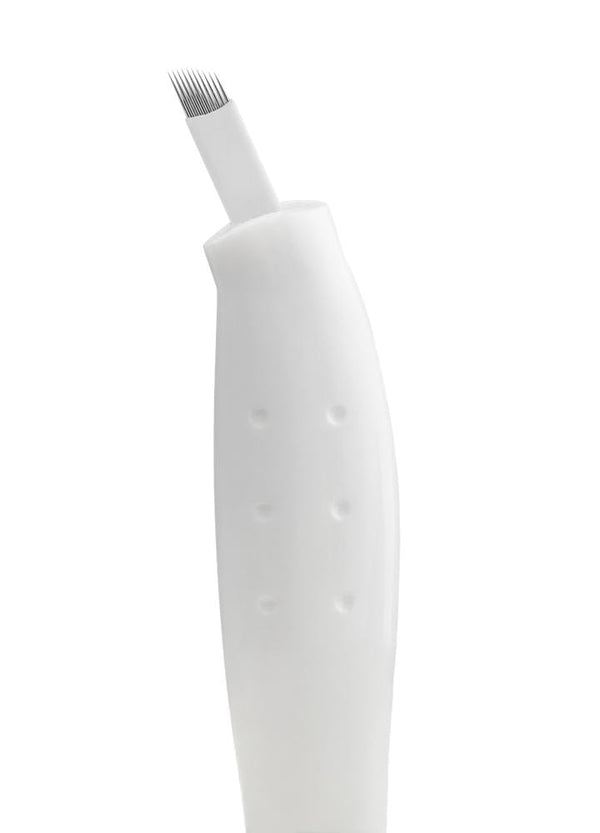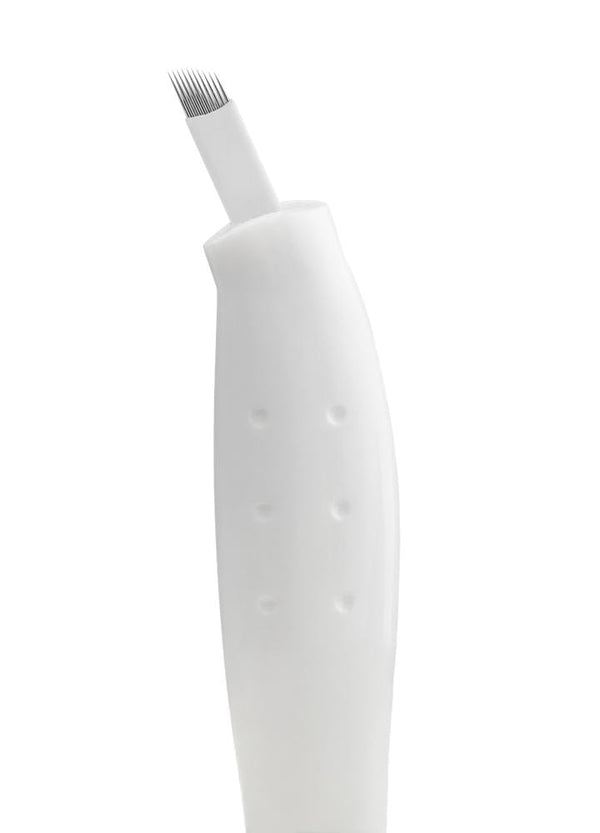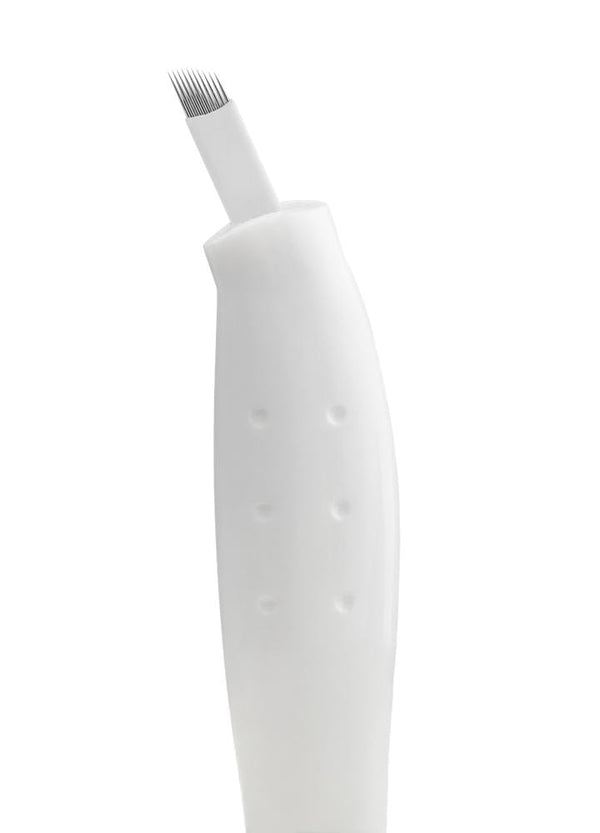 Disposable Microblading pen 10-pin
FREE SHIPPING ON ORDERS OVER $99 | US ONLY

REFER A FRIEND AND YOU BOTH GET DISCOUNTS!
Disposable 10-pin microblading pen
100% surgical-grade steel tip with plastic pen
Flexible blade
Small and ergonomic, no-slip grip
Blade remains attached securely to the pen
EO gas sterilized
Expiration date on packaging
10 ultra-thin needles form one (1) row
Three (3) times thinner than the average tattoo needle
This 10-pin blade is appropriate for microblading techniques. It is used for creating accurate and defined hair strokes of short or medium length and thickness. Its size makes it the perfect tool for accurately passing over the same stroke twice. Often, our technicians use this blade to create thinner and shorter hairs on top of the brow and at the brow tail for the most natural effect. All of Eye Design's Disposable Microblading Pens come sterilized and are for single use ONLY. They are made with medical-grade steel and consist of 10 ultra-fine pins arranged closely together in one (1) row. Each pen is marked with an expiration date. The blade remains attached securely to the pen, providing the technician with full control of the tool. It is three times thinner than the average tattoo needle, which makes for a more comfortable client experience. Please note that ALL DESCRIPTIONS are only applicable to EYE DESIGN products. Other suppliers may have a similar blade that delivers different results in terms of effect, thickness and length.
Tab 2
✕