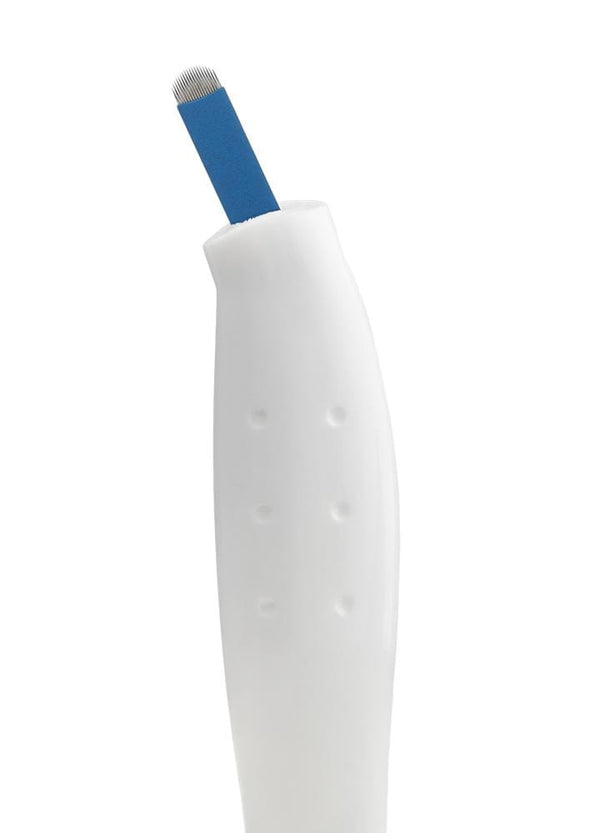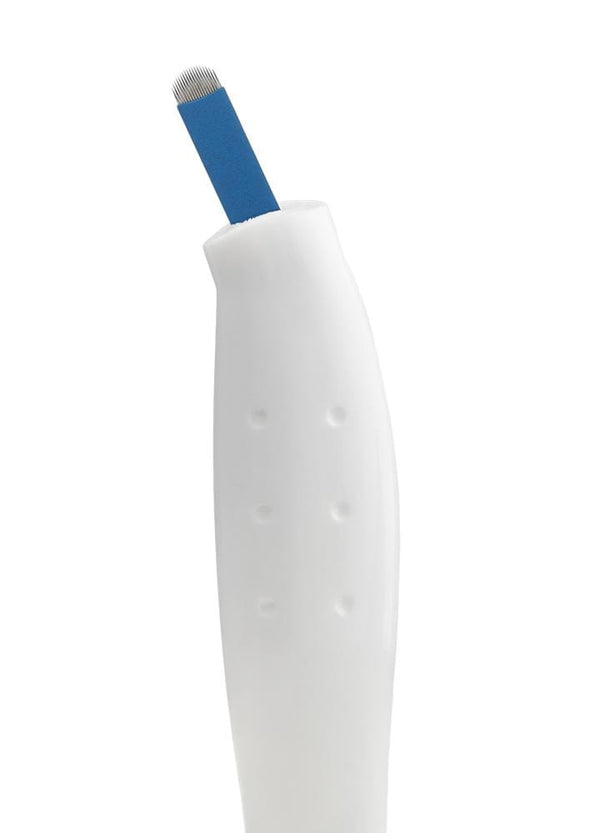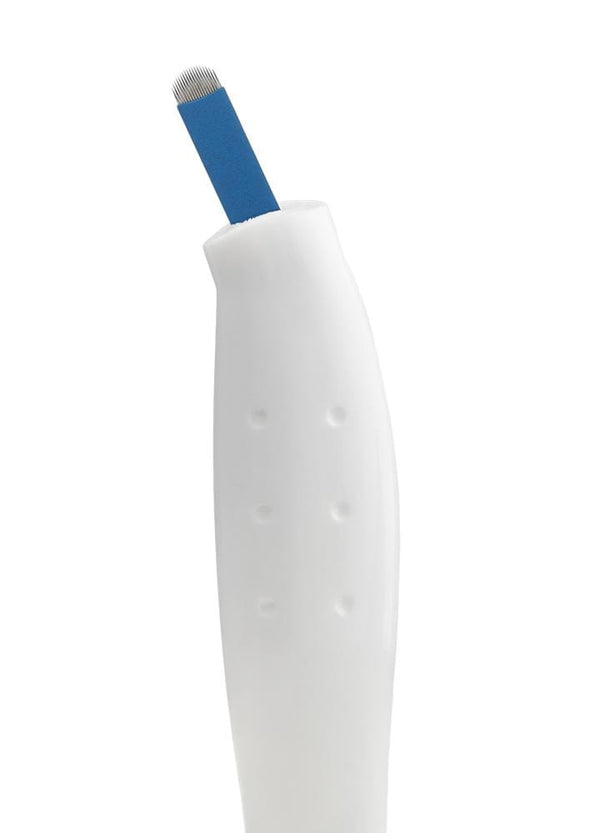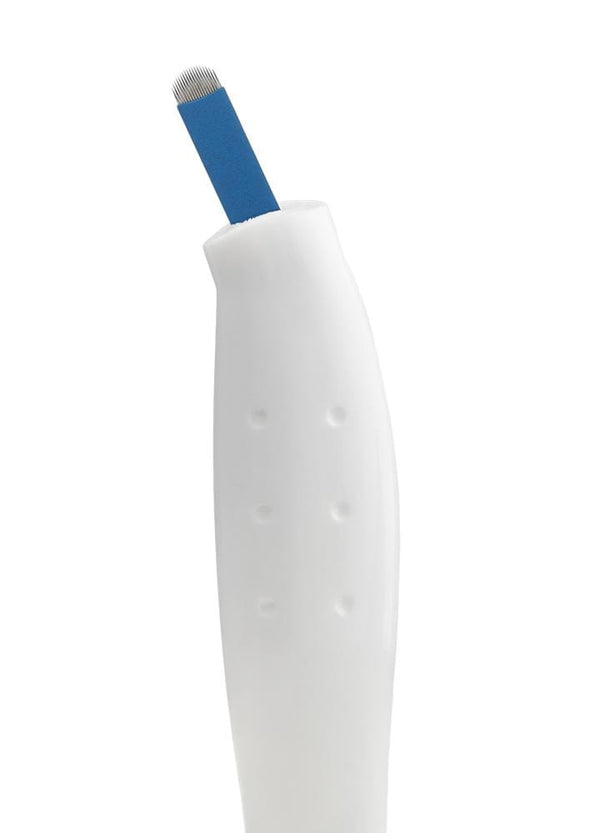 Disposable Microblading pen U shape
FREE SHIPPING ON ORDERS OVER $99 | US ONLY

REFER A FRIEND AND YOU BOTH GET DISCOUNTS!
Eye Design New York® Disposable U-Shaped Microblading Pen
Innovative Design for Flawless Brows
Introducing the Eye Design New York® Disposable U-Shaped Microblading Pen, a revolutionary tool in the world of brow artistry. This pen is specifically designed for microblading technicians who demand precision and ease in their craft. Featuring 18 ultra-thin needles arranged in a unique U-shaped row, it's the ideal instrument for creating fine, curved, and natural-looking hair strokes.
The U-shaped blade is expertly crafted to emulate the natural curvature of brow hairs, making it exceptionally effective for drawing lifelike, curvy hairs. This design not only enhances the aesthetic of the brows but also allows for greater control and fluidity in the microblading process.
Professional Quality and Comfort
Each pen is constructed with a 100% surgical-grade steel tip, ensuring durability and precision in every stroke. The small, ergonomic design features a no-slip grip, offering unparalleled comfort and steadiness during use. This pen is a perfect blend of functionality and comfort, tailored to meet the needs of professional microblading artists.
Commitment to Safety and Hygiene
Our pens are EO gas sterilized, providing a safe, hygienic tool for each client. Single-use only to maintain the highest standards of cleanliness.
With an expiration date clearly marked on each pen, you can be assured of the product's freshness and effectiveness.
The blades are three times thinner than average tattoo needles, ensuring a more comfortable experience for clients, with less discomfort.
Enhanced Control for Microblading Artists
The U-Shaped Microblading Pen by Eye Design New York® is designed to give artists full control over the tool, enabling them to achieve exquisite, detailed brow work. This pen is a testament to our dedication to providing top-tier tools for beauty professionals.
Tailored for Diverse Brow Techniques
Whether you are creating subtle, natural brows or working on more dramatic looks, this U-shaped pen is versatile enough to cater to a wide range of styles and preferences. It's an essential tool for any microblading professional seeking to elevate their technique and provide exceptional results to their clients.
Tab 2
✕